Raw material advantages of precision angular contact ball bearing
The choose of precision angular contact ball bearing will directly affect the service life and performance of machines. Wuxi No. 2 Bearing Co., Lt(XEZ) is professional in manufacturing precision angular contact ball bearings in China, precision level P2/P4, mainly researched and focused in CNC machine, electrical spindle, carving machine. Our bearings have much longer service life than other brands, it's the best choice to replacing NSK. Our bearings have been widely accepted by many famous companies, it's the perfect partner of high standard CNC machine and carving machine.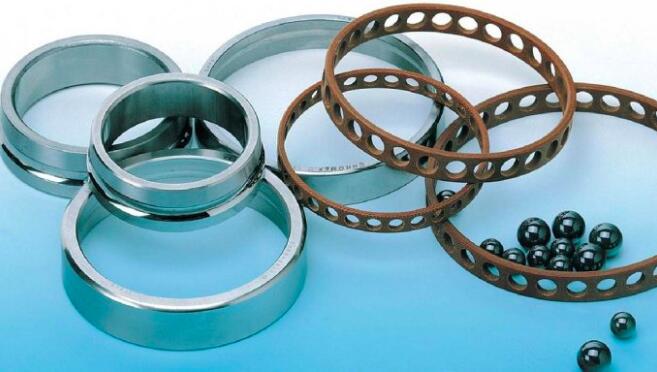 Usually precision angular ball bearings are made from GCr15 steel. The features of bearings are as below:
1. Contact fatigue strength
Under the circle load, the contact parts is easy to be broken. To improve the service life of the bearing, the bearing steel must have high fatigue strength.
2. Abrasive resistance
When the bearing is working, there are both rolling friction and sliding friction between ring, roller and cage, so the bearings will wear all the time. To maintain the bearing precision and stability and prolong the service life, the bearing steel must have good abrasive resistance performance.
3. Hardness
Harness is the main quality of bearing material, which has indirect effects on contact fatigue strength, abrasive resistance, and flexibility. In running condition, the bearing hardness should reach HRC61~65, which can make the bearing have better performance on contact fatigue strength, abrasive resistance.
4. Anti-corrosion
To avoid the corrosion during processing, storage and delivery, bearing material mush have good performance of anti-corrosion.
5. Process performance
Bearing parts are going through many cold/heat process during production. To ensure the bearings are in good quality, the bearing material must have good process performance, for example, cold/hot process ability, machining ability, harden ability etc.